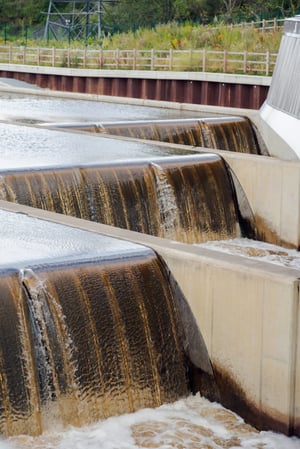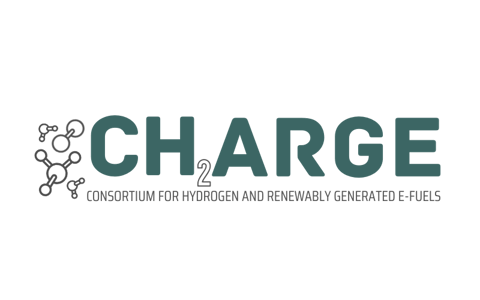 Fostering the development of a thriving clean hydrogen economy and complete value chain
Your conduit to the Hub - CHARGE works with the WA Department of Commerce to assess the hydrogen landscape in the state to inform the Pacific Northwest Hydrogen Alliance's H2 Hubs strategy
building washington's hydrogen economy
The hydrogen and e-fuels industry represents a massive opportunity for Washington to achieve major economic growth in key sectors as well as progress in our goals for deep decarbonization. Washington is the perfect home for a hydrogen and e-fuels cluster for several key reasons:
Aggressive Decarbonization Standards: Washington has enacted some of the strongest climate legislation in the country and aims to lead by aggressively reducing carbon emissions. These goals have created positive pressure through several economic sectors in the state that drive demand for low-carbon fuel solutions.
Abundant, Cheap, Clean Energy: Washington is blessed with abundant low-carbon and low-cost electricity from our hydro-dams and deployment of wind and solar. This unique grid makeup will power the production of low-carbon or zero-carbon fuels and is augmented by important assets like abundant fresh water.
Heavy-Duty Demand: Washington is home to many global leaders in the manufacturing of heavy-duty transport vehicles whose applications are notoriously difficult to decarbonize. In order to keep up with the aggressive goals of the state, these companies need help to decarbonize their industries.
Data Center Demand: As the cloud computing capital of the world, Washington houses several companies who have a vested interest in decarbonizing their data storage operations.
Utility Buy-In: Washington utilities are progressive innovators that are already active in this space.
CHARGE is an initiative of the Joint Center for Deployment and Research in Earth Abundant Materials (JCDREAM.) JCDREAM was founded by the Washington State Legislature and is administered by Washington State University. Since 2015, JCDREAM has been facilitating innovation in the use of earth-abundant materials in clean energy and transportation. A state-wide focus on developing earth-abundant materials technologies within the existing innovation and manufacturing competencies will help propel Washington state into a position of national leadership in sustainable manufacturing practices within these important industries.
JCDREAM has assessed key supply chains in Washington's clean energy and transportation industries and found that there is an extraordinary opportunity to decarbonize these sectors and build a sustainable value chain in the hydrogen economy. Based on this assessment, JCDREAM and WSU have worked to establish CHARGE - a consortium focused on building Washington's hydrogen economy in a sustainable, circular, and collaborative manner.
In October 2021, CHARGE was selected as a member of the inaugural cohort of the Washington State Department of Commerce's Innovation Cluster Accelerator – a multi-year program to strengthen key industry ecosystems and accelerate economic development in Washington state. CHARGE aims to ensure that members and Washington state leads globally in the green hydrogen and low carbon e-fuel economy. CHARGE is bringing leaders together from industry, state government, research institutions, and regional power utilities in order to form and execute the demonstration and joint innovation projects that will usher in this new economy.
CHARGE also aims to facilitate deployment and commercialization in the hydrogen value chain by attracting various sources of funding to our region and its stakeholders. The team has worked to raise the profile of hydrogen activities, pursue funding opportunities, and create a national presence for Washington state in several high-profile opportunities, building on decades of WSU experience and expertise in hydrogen.
Public Engagement
CHARGE aims to represent the best interests of Washington's stakeholders. We have worked hard to solicit feedback and input from the public as we try to enable this growing economic sector. We work to encourage and facilitate joint innovation and collaboration throughout the hydrogen value chain.
The

CHARGE Survey

captured existing interest throughout the hydrogen value chain in Washington and the Pacific Northwest in order to encourage and facilitate collaborations.


The

Inaugural CHARGE Conference

featured 16 leading professionals in the hydrogen and e-fuels space representing the industry, government, research, education, and utility perspective. Keynote speakers were Governor Jay Inslee, and the DOE's Hydrogen and Fuel Cell Technology Office Director, Dr. Sunita Satyapal.
CHARGE held a working session to facilitate a distributed regional response to the Department of Energy's Request for Information on the Hydrogen Hubs Program Implementation Strategy to ensure that the region's interests were well represented in the DOE's forthcoming program.


Funding Opportunities
CHARGE works to find funding opportunities that can help build the hydrogen and e-fuels economy in the state. We facilitate proposal building, project planning, and joint innovation opportunities to help create winning proposal teams and coalitions.
CHARGE partnered with the Pacific Northwest National Lab to lead the state's response to the USDOE's initial Request for Information (RFI) following the Hydrogen Earthshot announcement.


CHARGE was awarded a grant through the Washington State Department of Commerce's Innovation Cluster Accelerator.


In a coalition led by Washington Maritime Blue, CHARGE was involved in developing the "Build Back Blue: Green Energy to Charge the Blue Economy" proposal. The proposal was selected as a finalist for the

U.S. Department of Commerce's Economic Development Administration (EDA) Build Back Better Regional Challenge. The proposal includes multiple projects focusing on the production, movement, storage and use of renewably generated hydrogen in regional hubs. The final proposal was submitted to the EDA in March of 2022 to be considered for funding up to $75 million.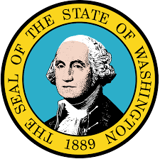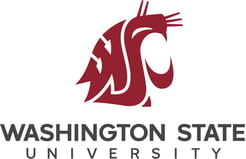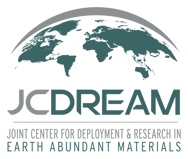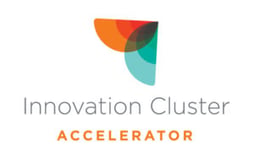 From transportation to energy infrastructure to cloud computing, our global economy relies heavily on carbon-emitting fossil fuels and critical materials. Critical materials are imported from only a few places, are rare within the earth's crust or mined using practices that harm humans and the environment, but these materials underpin the technology that is needed to support our energy economy. These issues with critical material sourcing weaken our supply chains and increase economic dependency. We must avoid critical materials for sustainable clean energy built on earth abundant alternatives. Furthermore, the current focus for decarbonizing our energy sector is heavily reliant on electrification and battery-based energy storage. While electrification is an important next step towards reducing CO2, the limitations of this technology will prevent us from reaching our deep decarbonization goals. The next step must include a hybrid solution that merges electric energy infrastructure with hydrogen and other alternative renewable electricity–derived fuels (e-fuels).
As in most of the world, Washington State's economy is powered by three sources of energy: electricity, liquid fuels for transportation, and natural gas fuels for heat and power. Over 40% of Washington State's CO2 emissions are derived from transportation related emissions alone. We need to decarbonize these energy sources with technology and supply chains built on recycling and earth abundant materials.
In the proposed future ecosystem illustrated at right, electricity, liquid fuel, and gas fuel all play major parts. Abundant renewable electricity is the foundation, and it feeds the power grid where electricity can also be stored in batteries or other energy storage systems to supply power when renewables are unavailable. In most cases, renewable electricity can power transportation, buildings, agriculture, and industry as shown by the blue lines, but in certain instances, fuel is needed and will produce CO2 emissions. However, in this new model, CO2 doesn't remain in the atmosphere. It is either captured or consumed by plants which provide bio-sources of carbon to e-fuel manufacturing.